/
/
Parent Teacher Association
Last modified: August 19, 2019
Parent Teacher Association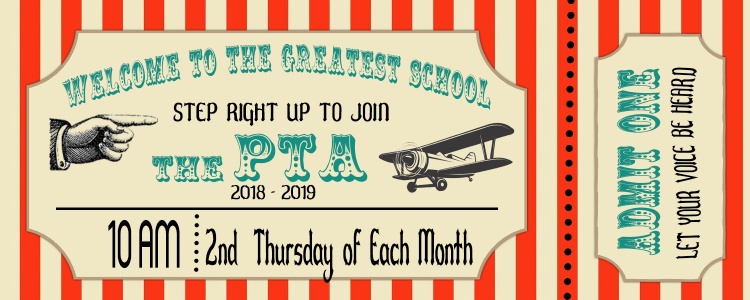 Hi PTA Members,
Welcome back to Amelia Earhart for the 2019-2020 school year. And THANK YOU for joining our PTA and supporting us. We as a presidency appreciate you.
A couple items of business…. LOTS to cover.
An introduction to our presidency this year: Kari Wilkins (President) Amy Schofield (Secretary) Emily Llamas (Treasurer) Lianne Cardon (President Elect) Our next PTA Meeting is September 12th beginning at 10am. School Community Council will directly follow if you would like to join that as well. Consider joining School Community Council. Ask Mr. McCarty for more information. Bike to School. We did not get involved with this last year due to safety of all of our students biking to school.  I have chosen not to participate again. If there is someone who would like to voice an opinion otherwise and would like to head this up, let me know. Amelia is hiring. Here is the link if you are interested, and there is also an attachment to see the details. https://provo.applicantportal.com/job-detail-view.php?jid=3880 The district would like a representative from each school to support the bond. If you are in favor of the bond and would like to represent our school, please let me know. Attached is a picture of the flyer with information about the bond. Vision Screening is on September 10th. We need volunteers to help our school nurse Honey Hanson.  Its fairly quick and easy. You can also bring your littles if they have something to keep them busy. Look for a sign up from Sign Up Genius. Amazon Smiles: Just a Reminder to use Amazon Smiles. Its so easy to make extra money for our school without doing anything different. Our school has made over $70 dollars, just by signing into Amazon Smiles rather than Amazon. Same prices, same stuff, just we get a tiny percent. Here's how to shop AmazonSmile:
1. Visit smile.amazon.com
2. Sign in with your Amazon.com credentials
3. Choose a charitable organization to receive donations, or search for the charity of your choice
4. Select your charity
4. Start shopping!
5. Add a bookmark for smile.amazon.com to make it even easier to return and start your shopping at AmazonSmile And LAST… Box Tops Changes:  Look at all the attachments for the details. But I decided to do the app and try it out before I sent this out to everyone. Just scanning my receipts from this summer I made $4.70. I am not super excited about scanning my receipts, it seems a little weird. But this will be WAY easier on all of us. Box Tops take a lot of hours cutting, prepping, preparing and mailing. Plus we always have to take into consideration the cost of shipping. The app is pretty straight forward and even gives you directions when you first log in. This year we will be collecting both the cut box tops and the scanned. Box Tops will actually count both this year, so we get double the amount if everyone scans and cuts. I included some numbers that we made from box tops last year and lifetime earnings for the school. Clearly they add up. First collection of the year will probably be mid October. So make sure to send them in.  The only change will be, the scanned can not be distributed to a specific teacher. In the past (And this last year) each teachers collected box tops go directly to their class. I will be meeting with the faculty on September 3rd to discuss how it will be divided in the future. Amelia's School Calendar: https://amelia.provo.edu/all-events-calendar/
September Agenda: (Please let me know if there is anything you would like to add.)
Welcome:
Pledge:
Attendance:
Treasure Report: Emily Llamas
Review:
Business Items:
Box Top Changes Celebration of the Arts Fund Raiser Mr. McCarty:
Adjournment:
——————————————————————————————————————————————————————————————————————————–
PTA Members
President: Kari Wilkins
President-Elect:
Membership:
Secretary: Amy Schofield
Treasurer: Allene Morris
Box Tops: Hilary Delisle
Reflections: Melissa Knudsen
Referral, Funding Opportunities
Shop Amazon Smiles and our school earns money every single time you order through Amazon!!! That's some easy money for our school!! Its all set up and ready to go. Shop on Amazon with our referal link